Are you always looking for new ways for your organisation to prosper? Exploring your cloud options will transform your business, especially with the hybrid cloud. According to a 2019 report 85% of IT professionals selected the hybrid cloud as their ideal IT operating model.
Businesses of all sizes are migrating to the cloud, and for a good reason. With cloud computing, your team can access their files on any device in any location and store as much data on there as desired. This process has now become standard practice globally for all modern businesses.
The Hybrid Cloud, what is it?
The hybrid cloud is a combination of both public and private clouds, resulting in a market leading solution. Instead of reaping the benefits of one cloud solution and dealing with its limitations, you eliminate the cons of both public and private clouds and reap all the benefits of both.
How does it work?
The hybrid cloud works by integrating data across both public and private cloud infrastructures. This data will then all be connected through network connections, which allows cloud deployment to function. The hybrid cloud works under unified management, which makes managed private and public clouds individually redundant.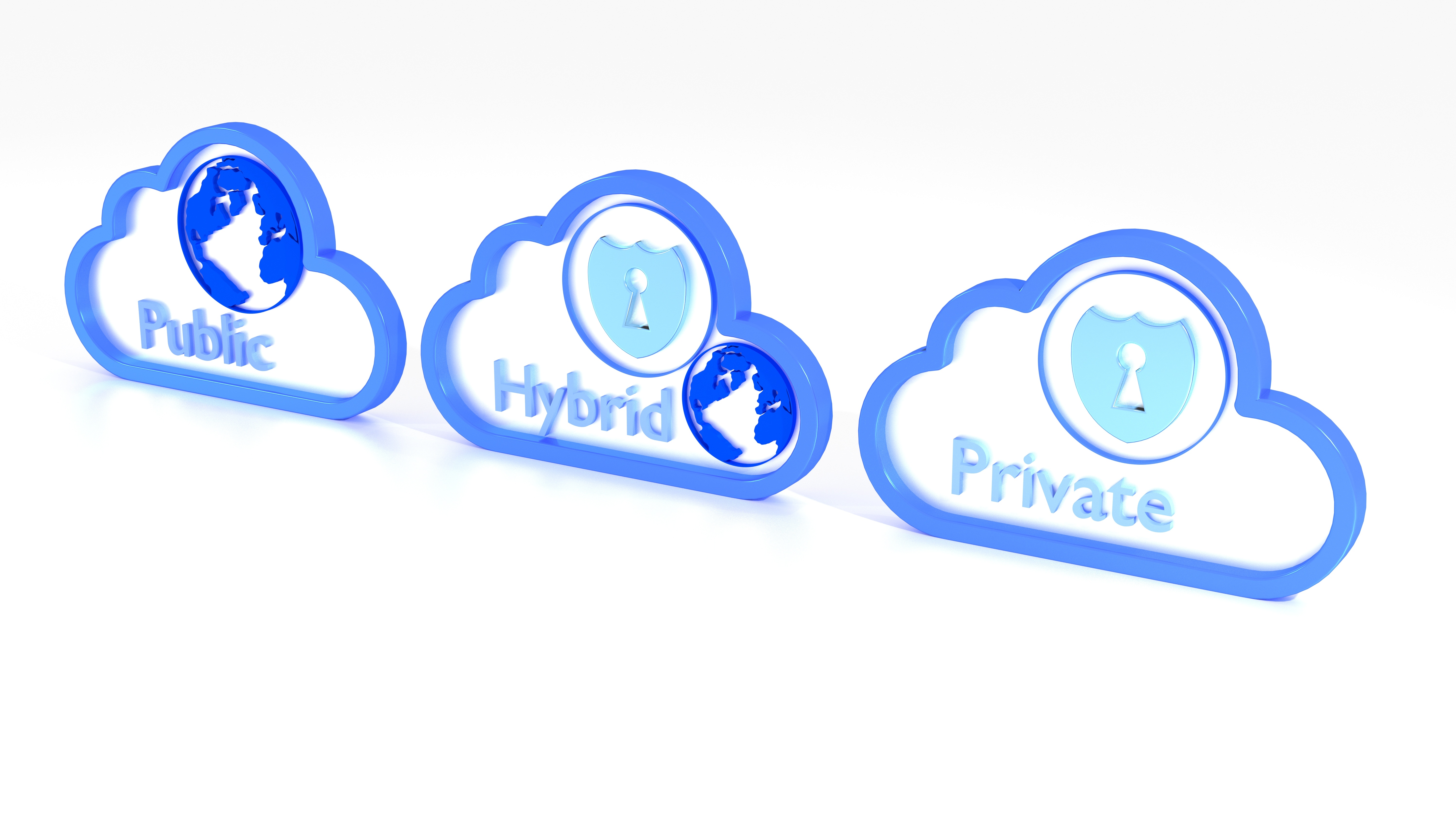 Why are businesses making the move to hybrid cloud?
1. Security:
The private cloud is essential for many businesses, such as law firms and government bodies. Therefore, the hybrid cloud presents itself as the ideal option as you can pick and choose where your data goes; all confidential and sensitive information is tapped into the private space.
2. Data in one place:
With a hybrid cloud solution, you can have all your data in one hub. The real benefit of having all your data under one virtual roof allows your team to be flexible. This is easy to do so your team can effortlessly move applications and data from the cloud of choice and run these apps on a singular platform, with incomparable accessibility, performance, and ease.
3. Innovative:
The hybrid cloud solution will boost your productivity and keep your business agile allowing you to be advanced and original, and therefore innovative, successful and keep you ahead of your competitors.
4. Streamline and save time:
Having all your data in one place enables a knock-on effect for streamlining internal operational processes. For example, having a singular environment results in a reduction of operational inefficiencies and a cut down of silos. This will save time for your team by fast-tracking internal operations, so that legacy applications can be transferred to the public cloud without having to invest in expensive re-architecting exercises. Your organisation can then quickly digest workloads by placing it into the cloud and relying on it for backup and disaster recovery.
We help you make the jump to the hybrid cloud
At Couno, we partner with Nutanix, who offers their innovative hybrid cloud solution to help organisations grow and reach their full potential.
Couno is offering a FREE TRIAL of Nutanix hyperconverged cloud solution so you can understand the ground-breaking benefits of switching to the hybrid cloud.