New innovative cloud solutions
One cloud size does not fit all
Optimise the cloud with robust Nutanix Hyperconverged Infrastructure across your whole organisation. Work smarter, be more efficient and boost productivity today.
What is Nutanix Hyperconverged Infrastructure?
Nutanix Hyperconverged Infrastructure (HCI) combines common datacentre hardware using locally attached storage resources with software to create flexible building blocks. These blocks replace legacy infrastructure to create software that is superior in both performance and resilience.
What Couno can offer you with Nutanix cloud solutions
Bespoke support throughout the UK and Europe, in line with your business objectives.
High performing software
Nutanix Hyperconverged infrastructure (HCI) software maintains the highest possible performance throughout an entire lifecycle of applications. HCI software keeps data local to applications to ensure it has the fastest performance.
Security
Cyber threats are on the rise. More enterprises are responding to the increased risk by embracing "zero trust" security policies. Our cloud solutions implement this approach that assumes any network, application, server or user could be compromised. This is the most efficient and reliable way to protect your cloud data.
Cloud-native applications
Build cloud-native applications and support development of projects alongside your virtualised workflows. Nutanix offers expansive storage space, centralised monitoring and automated updates on your cloud-based applications.
Visibility and Control
Everything you need in one online location. Get streamlined and virtualised workflows across your entire company and manage them from one centralised interface. Automate everything from application monitoring to data management.
Maintenance
Monitoring, evaluating and patching your infrastructure stack can be a daunting task. Trust that we've got it covered by keeping you compliant and upgraded.
How Nutanix HCI cloud storage works
The real benefits for your business
Save time
Work more efficiently with streamlined processes and less tedious maintenance work.
Security
IT professionals deem the hybrid cloud to be the most secure model.
Trusted
Nutanix cloud is a tried and tested cutting-edge solution for the modern business.
Cost-effective
It is an investment that will pay for itself. HCI is more cost-effective than maintaining legacy 3-tier architecture.
Progressive
There is genuinely nothing else out there like Nutanix HCI cloud solutions. This innovative solution is more flexible than any other.
Scalability
As your business needs grow and develop, the cloud will grow and adapt too.
You need a cloud system that will back you up, no matter what.
Stay ahead of the curve and give your business the foundations it needs to be successful now and in the future.
Join more than 16,000 of the world's industry leaders currently using Nutanix.
Want to try it for yourself? Couno and Nutanix are offering a free trial so you can test drive before you buy.
Discover more:
Why the Hybrid cloud is the best platform for security
Read more about Why the Hybrid cloud is the best platform for security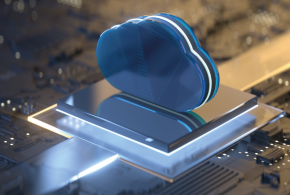 Hybrid Cloud: The Ideal Model for Business Agility
Read more about Hybrid Cloud: The Ideal Model for Business Agility