Over the years we have seen many organisations adopt a flexible working culture, whether that be working from home or hot desking. However, the current COVID-19 challenge is forcing many employees to remain and work from home.
Couno offers a wide range of Remote Working Solutions to ensure your teams remain productive whilst working remotely.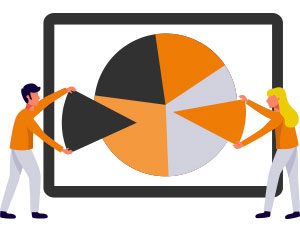 Collaboration
Microsoft Office 365 is revolutionising the way companies all over the world do business. It's a powerful platform that integrates the entire Microsoft Office suite (Word, Excel, PowerPoint, Access, Publisher, Outlook, OneNote and Teams) with hosted servers, meaning you can use all your familiar apps while your teams are working out of the office.
Some of the benefits of moving to Microsoft Office 365 with Couno:
Access all your familiar Office apps any time, any place
99.99% uptime guarantee as standard
Flexible licensing
Works across multiple devices
Facilitates communication and teamwork
Edit documents on the go
Hold virtual meetings from anywhere
Full technical support throughout
Mobile Device Management
The average office worker will probably have more than one work device, i.e. a laptop and a smartphone, especially during a lockdown!
These devices are deployed across multiple mobile service providers and across multiple mobile operating systems, so can a be little difficult to manage.
A mobile device management (MDM) solution, such as Microsoft Intune, can be used to monitor, manage and secure employees' mobile devices.
With Intune, you can:
Choose to be 100% cloud with Intune, or be co-managed with Configuration Manager and Intune.
Set rules and configure settings on personal and organisation-owned devices to access data and networks.
Deploy and authenticate apps on devices – on-premises and mobile.
Protect your company information by controlling the way users access and share information.
See reports on users and devices that are compliant, and non-compliant.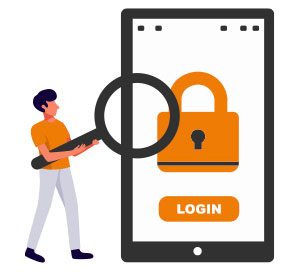 Security – MFA & Antivirus
With increased remote working, comes increased cyber security risks.  Having a strong password often isn't enough, for example, if your credentials are leaked in a data breach.
Multifactor authentication involves an additional step to add an extra layer of protection to your accounts. The extra step could be an email or text message confirmation, or even a biometric method such as facial recognition or a fingerprint scan.
Although having a firewall is important, it's inevitable that online threats can get through. A good antivirus software can act as the next line of defence by detecting and blocking known malware. Even if malware does manage to find its way onto your device, an antivirus may be able to detect and, in some cases, remove it.
Backup for Office 365
Deploying Office 365 may have been one of the best business decisions your organisation will make, allowing you teams to collaborate wherever they are, on their favourite devices….but is their data secure? Nobody is safe from cyber-attacks.
With some of the biggest names in business and public services getting caught out, the threats are everywhere. Mobile phone companies, major retailers, social networks, even the NHS – they've all been hit by data theft, phishing scams and ransomware.
Our Office 365 Backup Solution uses market leading software provided by Backupify, a Datto company. Our automated Office 365 backup solution offers protection, restoration, security, and compliance for all your data.